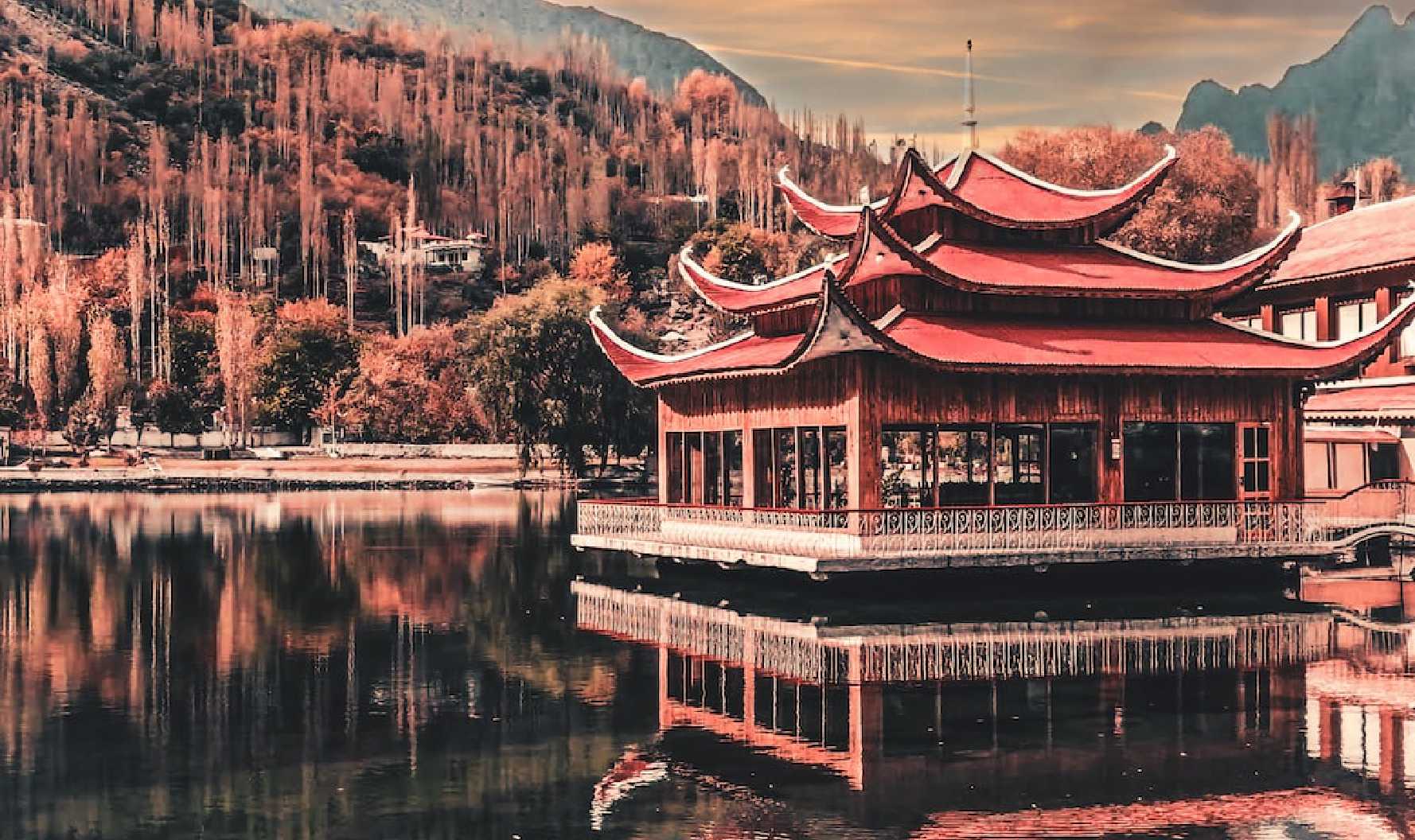 We offer best family trip package from Islamabad to Skardu along with the family tour package from Islamabad to Skardu by road and air. Our family tour package from Islamabad to Skardu covers almost all the famous places to see in Skardu. Here's a suggested 7 days 6 nights family trip itinerary from Islamabad to Skardu:

Day 1: Islamabad to Naran
- Depart from Islamabad early morning.
- Enjoy picturesque views on the way to Naran.
- Arrive in Naran and check-in at a comfortable hotel.
- Relax and explore the charming town of Naran.
- Optional: Visit Saif-ul-Malook Lake, one of Pakistan's most stunning lakes.

Day 2: Naran to Skardu
- After breakfast, depart for Skardu.
- Marvel at the breathtaking landscapes during the scenic drive.
- Arrive in Skardu and settle into your accommodation.
- Free time to unwind and enjoy the serene surroundings.

Day 3: Deosai National Park Adventure
- Early morning departure for a thrilling day tour to Deosai National Park.
- Explore the "Land of Giants" with its wildflowers and unique wildlife.
- Capture the beauty of Sheosar Lake and enjoy a picnic amidst nature.
- Return to Skardu in the evening for a relaxing night.

Day 4: Shigar Valley Exploration
- Embark on a day tour to the enchanting Shigar Valley.
- Visit the historical Shigar Fort, a beautifully preserved heritage site.
- Discover the traditional architecture and local culture in the village.
- Optional: Experience a thrilling jeep safari to the Cold Desert.

Day 5: Khaplu and Nearby Gems
- Enjoy a picturesque drive to Khaplu, often called "Little Tibet."
- Explore Khaplu Fort, a magnificent 19th-century structure with stunning views.
- Wander through Khaplu's charming streets and interact with friendly locals.
- Visit Chaqchan Mosque, a centuries-old wooden marvel.

Day 6: Skardu to Naran
- Bid farewell to Skardu and head back to Naran.
- En route, visit the Satpara Lake and enjoy its serene surroundings.
- Arrive in Naran and check-in to your hotel for a relaxing evening.

Day 7: Naran to Islamabad
- After breakfast, depart for Islamabad.
- Enjoy the scenic journey back with lasting memories of the trip.
- Optional: Stop at Babusar Top for stunning panoramic views.
- Arrive in Islamabad by evening, marking the end of an unforgettable family adventure.

Note: The itinerary is designed to provide a mix of relaxation, adventure, and cultural exploration to make your family trip to Skardu truly memorable. The package includes comfortable accommodation, guided tours, and opportunities for optional activities to suit your preferences. Enjoy a hassle-free and unforgettable journey!

Enjoy your trip! ❤️
We are ready to provide you with an amazing travel experience! Please send your Enquiry to us! get a quote now.