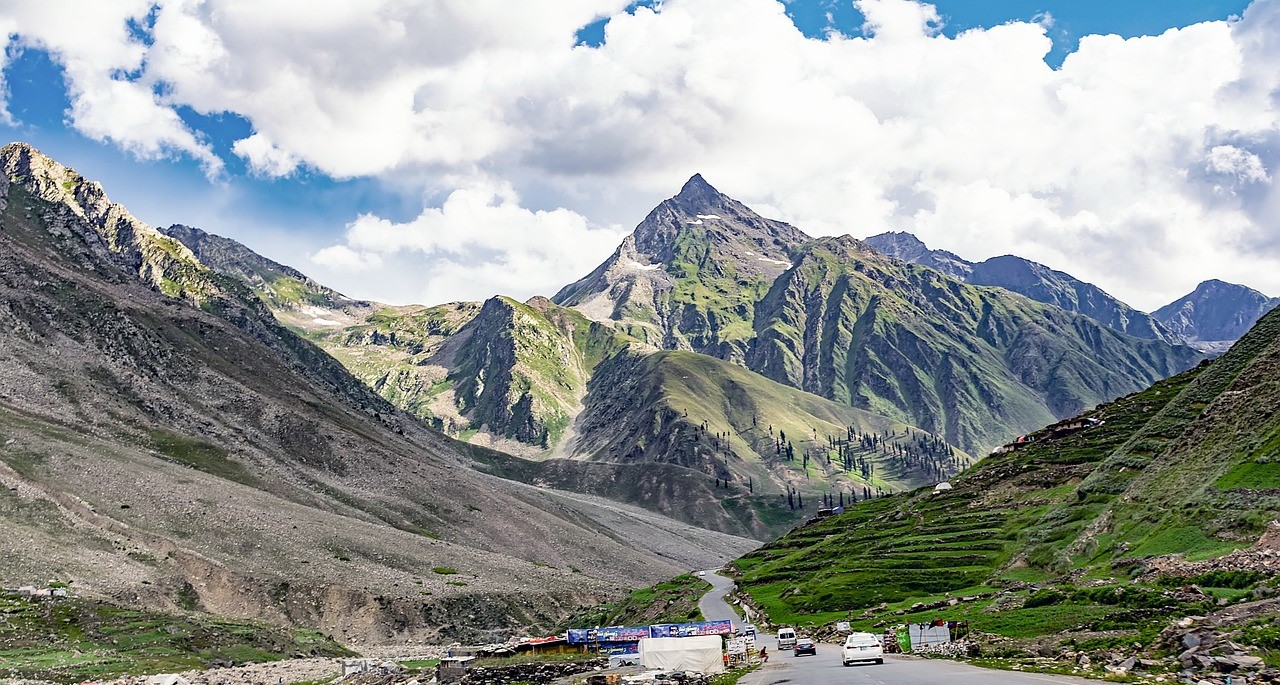 We provide private customized trip packages to Naran Kaghan and we also provide private honeymoon tour packages to Naran Kaghan and Kaghan. Our 4 days 3 nights honeymoon tour package to Naran Kaghan includes all the famous places to see in Naran Kaghan. Here's a 4-day 3-night honeymoon trip package itinerary from Islamabad to Naran Kaghan:

Day 1: Islamabad to Naran - Embracing Nature's Warmth
- Depart from Islamabad in the morning, hand in hand, as your love-filled journey begins.
- Drive through picturesque landscapes, with lush green valleys and majestic mountains, creating the perfect backdrop for your love story.
- Make pit stops along the way to relish the beauty of Hazara Motorway, one of the most beautiful motorways of Pakistan where the twisting roads and tunnels offer a mesmerizing experience.
- Arrive in Naran as the sun starts to set, greeted by the crisp mountain air and the sound of the Kunhar River flowing gracefully beside you.
- Check into your cozy and intimate honeymoon lodge, where candlelight and rose petals set the stage for a romantic evening.
- Enjoy a private candlelit dinner, savoring the flavors of local delicacies while exchanging sweet nothings under a starlit sky.

Day 2: Naran to Shogran - A Journey of Love's Growth
- Wake up to a breathtaking sunrise, filling the valley with hues of pink and gold, symbolizing the dawning of your new life together.
- After a hearty breakfast, venture towards Shogran, hand in hand, as you explore the lush green meadows and dense pine forests together.
- Take a romantic horse ride together amidst the beautiful landscapes, experiencing the gentle rhythm of your love flourishing like a blossoming flower.
- Arrive in Shogran, perched on a hilltop with panoramic views, and check into a secluded and charming cottage, providing the perfect ambiance for romance.
- Spend the evening by the bonfire, wrapped in each other's arms, as you exchange heartfelt vows and dreams for your future together.

Day 3: Shogran to Naran - Rekindling the Spark of Love
- Relish a leisurely breakfast overlooking the mist-kissed valleys, cherishing the quiet moments together that make your hearts beat as one.
- Embark on a soulful hike to Siri Paye Meadows, where the gentle mountain breeze carries your love to new heights, and the fragrance of wildflowers enchants your senses.
- Share a special picnic amidst nature's embrace, with a handcrafted basket filled with your favorite treats and a bottle of sparkling champagne to toast to your everlasting love.
- Return to Naran in the afternoon, where you'll stay in a luxurious lodge with stunning views, reigniting the passion of your love as you recount the memories of the day.
- Enjoy a candlelit bath together, indulging in the warmth of the moment and the affectionate promise of forever in each other's arms.

Day 4: Farewell to Naran - A Promise of Forever
- Start the day with a heartfelt breakfast, knowing that this will be a day of both goodbyes and new beginnings.
- Take a leisurely stroll along the riverbank, relishing the tranquility and embracing the idea of growing together like the flowing water.
- Shop for souvenirs that capture the essence of your love and the memories of this romantic honeymoon, holding onto them as cherished mementos.
- Depart from Naran with hearts full of love, promising to return to this paradise in the future, as you begin the journey back to Islamabad.
- On the way back, pause for a moment at the breathtaking Saif-ul-Malook Lake, reflecting on the magical days you've spent together and the love that will forever be your guiding star.

Your honeymoon trip to Naran and Shogran will forever be etched in your hearts as a tale of love, beauty, and the beginning of an enchanting love story that will last a lifetime.

Enjoy your trip! ❤️
We are ready to provide you with an amazing travel experience! Please send your Enquiry to us! get a quote now.