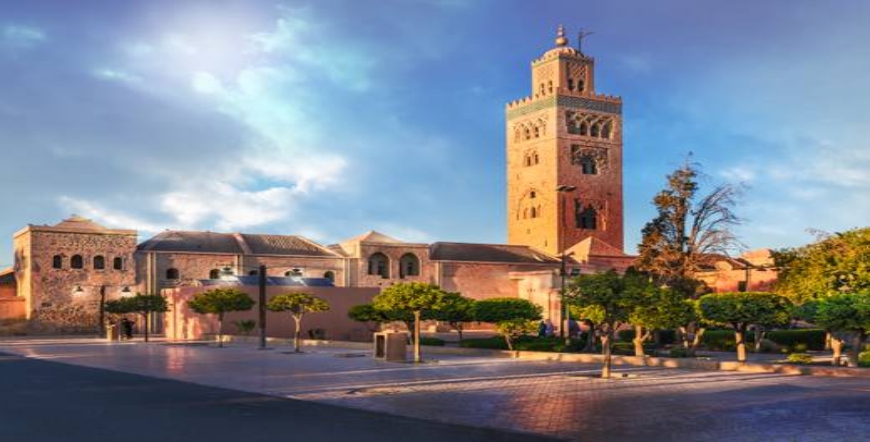 Join us on an unforgettable journey with our exclusive 8-day tour package to Agadir through Zagora and Marrakech, where the charm of Morocco's most captivating destinations awaits you. Begin your adventure in Agadir, a coastal haven known for its pristine beaches and vibrant culture.
Traverse the mesmerizing landscapes as you make your way through the enchanting city of Zagora, famed for its golden sand dunes and authentic desert experiences. The tour then takes you to the historic Marrakech, where ancient Medina, breathtaking palaces, and bustling souks unveil the rich tapestry of Moroccan heritage. This meticulously crafted tour package to Agadir through Zagora and Marrakech promises an immersive exploration of diverse terrains, cultural treasures, and warm hospitality that will leave you with cherished memories.

Don't miss this chance to uncover the allure of Agadir, Zagora, and Marrakech all in one remarkable journey. Book your tour package now for an experience that's beyond compare! Here is a proposede itinerary for 8 days trip package to Agadir through Zagora and Marrakech:

Day 1: Agadir – Tiout – Taroudant
- Depart from Agadir and head to Tiout valley.
- Drive through Argan forests and observe nomadic shepherds with their flocks.
- Arrive in Tiout and switch to donkeys to explore the palm tree valley.
- Immerse in local village life and have lunch.
- Continue the journey to Taroudant, an imperial city.
- Visit and explore Taroudant before arriving at the Riad.

Day 2: Taroudant – Taliouine – Taznakht – Agdez – Tamnougalt
- Depart after breakfast and pass through Berber villages and almond fields.
- Reach Taliouine, walk through saffron valleys, and visit the "Ibn Toummert" Kasbah
. - Enjoy saffron tea at a restaurant near the kasbah.
- Proceed to Taznakht for lunch.
- Visit the "Bouazar" mines where gold is mined.
- Overnight stay in Tamnougalt.

Day 3: Tamnougalt – Afra – Tissrgat – Tamgrout – Zagora
- Morning visit to Tamnougalt Kasbah with a local guide.
- Travel along a gravel road through the Draa Valley, passing Glaoui villages.
- Lunch in Tissrgat at the "Ksar" community of houses.
- Visit an African and Berber museum after lunch.
- Explore Tamegrout's 12th-century Koranic library, underground village, and ceramic factories.
- Reach Zagora by leaving the 4X4 and taking camels to the bivouac.
- Overnight in private Berber tents.

Day 4: Zagora – Agdez – Ouarzazate – Marrakech
- Breakfast in the bivouac, return to the car with camels.
- Drive through mountains to Ouarzazate, visit studios, and see Ait Ben Haddou.
- Continue to cross the High Atlas mountains with scenic views.
- Lunch and brief stops in between.
- Arrive in Marrakech in the evening, close to Jemaa El Fna square.
- Stay at the Riad.

Day 5: Marrakech – Essaouira
- Local guide-led tour of Marrakech, visiting landmarks such as Medina, Tombs Sadiane, Bahia Palace, and Majorelle Gardens.
- Lunch at a restaurant before leaving Marrakech.
- En route to Essaouira, visit a women's cooperative processing argan products.
- Check-in and dinner in Essaouira, accommodation in a Riyadh.

Day 6: Essaouira – Agadir
- Morning exploration of Essaouira, experiencing its unique atmosphere.
- Lunch at a typical restaurant.
- Depart for Agadir along the ocean route, passing through villages and deserted beaches.
- Reach Agadir in the early evening.

Day 7: Lesiure Day
-Early morning breakfast at hotel
-exploration of local markets for shopping etc

Day 8: Flight back home
-Breakfast at hotel and then drop off at the airport to catch home-bound flight

Enjoy your trip! ❤️
We are ready to provide you with an amazing travel experience! Please send your Enquiry to us! get a quote now.