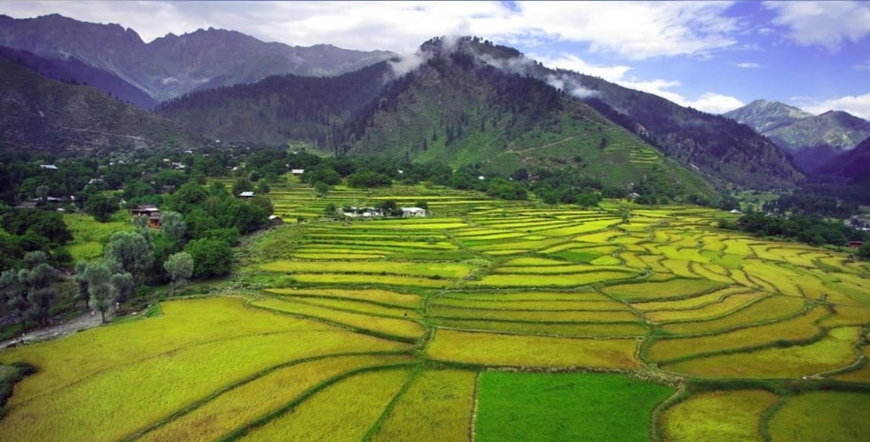 This is an ideal valley for both the domestic and' international tourists. The curling river Jhelum passes through from East to West between the high green mountains of this valley and joins the river Neelum at Domel near Muzaffarabad city. A 59 Km long metalled road runs along the river Jhelum from Muzaffarabad to Chokothi, which is located adjacent to line of control (Loc). Buses & wagons ply on this route regularly.Jhelum Valley is in Jhelum District of Azad Kashmir, Pakistan. It is 50 kilometers (31 mi) long valley lies alongside Jhelum waterway encompass by rich green mountains.
Leepa is a small village about 60 kilometers from Naily and 38 kilometers from Reshian, at an altitude of 1921 meters. Its lush green rice fields in summer and typical wooden Kashmir! Houses present a wonderful view to the people visiting the area. Walnut, Apple, Cherry and honey of Leepa are very popular and in great demand.
We are ready to provide you with an amazing travel experience! Please send your Enquiry to us! get a quote now.