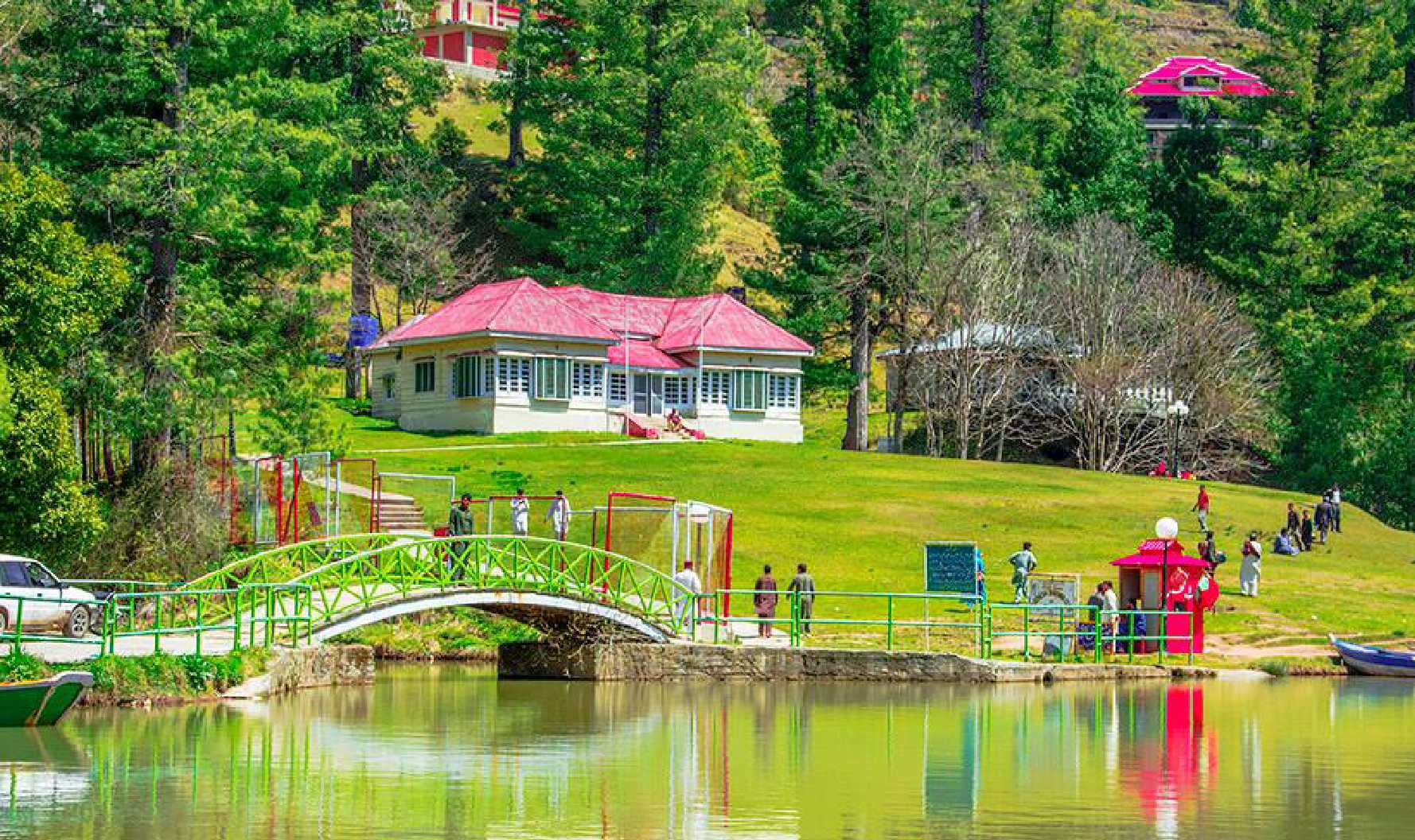 Embark on an unforgettable adventure with our enticing trip package to Banjosa Lake, an oasis of tranquility nestled in the heart of Rawalakot, Bagh. A trip to Banjosa Lake promises an immersive experience in nature's embrace. The beauty of Banjosa Lake captivates every traveler, offering serene boat rides on its pristine waters, framed by lush surroundings that invigorate the soul. Rawalakot, often referred to as the "Pearl Valley," enhances your trip to Banjosa Lake with its enchanting landscapes, making it a perfect base to explore the region. Don't miss the captivating Toli Peer, a hilltop adorned with mystic beauty and panoramic views that will leave you breathless. Bagh, a nearby gem, adds cultural richness to your trip to Banjosa Lake, with local markets and historical sites waiting to be explored. Let the charm of this destination weave a tapestry of memories as you embark on a remarkable trip to Banjosa Lake, where nature's splendor and cultural heritage intertwine to create an unforgettable journey. Here is a suggested itinerary for 3 days tour to Banjosa Lake and Rawalakot:

Day 1: Islamabad to Banjosa - Arrival in Serenity
- Depart from Islamabad, ready for a refreshing escape.
- Journey to Banjosa, where tranquility awaits. - Arrive at Banjosa Lake, a serene gem surrounded by lush hills.
- Explore the lake's serene shores, capturing moments of calm.
- Immerse yourself in the peaceful ambiance and relish the beauty.
- Check-in to your accommodation, a haven amid nature's embrace.
- Spend the evening unwinding and gazing at the starlit sky.

Day 2: Toli Peer and Gorimar Exploration - Peaks and Heights
- Wake up to the promise of another day of adventure.
- Head to Toli Peer, an enchanting hilltop with panoramic views.
- Hike or drive up, feeling the thrill of reaching the summit.
- Embrace the breathtaking vistas that stretch far and wide.
- Continue to Gorimar, where the echoes of nature soothe the soul.
- Immerse yourself in the beauty of Gorimar's landscapes and forests.
- Return to Rawalakot, a charming town nestled in the mountains.
- Settle into your accommodation, ready to dream amidst nature's symphony.

Day 3: Rawalakot Exploration and Return to Islamabad - Farewell to Tranquility
- Embrace the morning in Rawalakot, a place of beauty and charm.
- Explore the town's local sights and soak in the surroundings.
- Visit the local bazaars, connecting with the town's essence.
- As the day unfolds, it's time to bid farewell to this haven.
- Begin the journey back to Islamabad, carrying memories of peace.
- Reflect on the tranquil moments, the awe-inspiring views.
- Return to the city, refreshed and rejuvenated, with a heart full of memories.

This 3-day retreat to Banjosa and Rawalakot is a blend of serenity, adventure, and natural beauty. Immerse yourself in the tranquility of Banjosa Lake, explore the heights of Toli Peer and Gorimar, and uncover the charm of Rawalakot. This journey promises to be a rejuvenating escape from the city's hustle, leaving you with cherished memories of a peaceful getaway.

Enjoy your trip! ❤️
We are ready to provide you with an amazing travel experience! Please send your Enquiry to us! get a quote now.