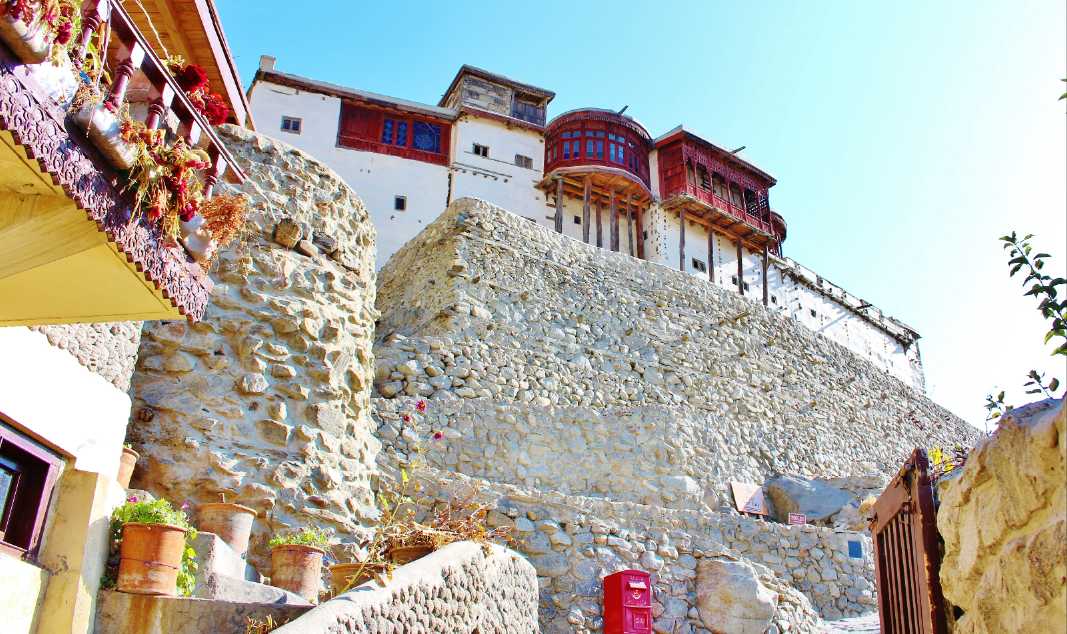 Experience the ultimate adventure with our captivating 5 days tour package to Hunza Valley. This 5 days tour package to Hunza Valley is designed to immerse you in the mesmerizing beauty and cultural richness of the region. From breathtaking landscapes to ancient traditions, our 5 days tour package to Hunza Valley ensures an unforgettable journey. Explore the iconic landmarks, including Altit Fort and Baltit Fort, and be awe-struck by the majestic beauty of Rakaposhi and Ultar Sar peaks. Indulge in the local cuisine, interact with the warm-hearted locals, and create memories that last a lifetime. With our carefully curated 5 days tour package to Hunza Valley, every day will be a new adventure, a new discovery. Book now and embark on a journey of a lifetime with our exceptional 5 days tour package to Hunza Valley that promises to exceed your expectations at every turn. Here is a proposed 5 days 4 nights trip package to Hunza Valley from Islamabad:

Day 1: Islamabad to Naran - A Prelude to Beauty
- Embark on a journey from Islamabad, setting the tone for an enchanting escape.
- Traverse the mesmerizing Hazara Motorway, a pathway to breathtaking vistas.
- Pause at the captivating Kiwai Waterfall, a moment of nature's grandeur.
- Arrive in Naran, where the soothing ambiance welcomes you with open arms. - Wander through the Naran local market, savoring the local flavors and culture.

Day 2: Naran to Hunza - Embracing the Local Charms
- Set forth to the magnificent Hunza, a realm of beauty waiting to be explored.
- Discover the local vibrancy at Karimabad Market, where culture and tradition thrive.
- The night in Karimabad envelops you in a blanket of tranquility, a prelude to the adventures ahead.

Day 3: Khunjerab Pass and Sost Valley - Majestic Heights and Serenity
- Ascend towards the legendary Khunjerab Pass, a pinnacle where earth touches the sky.
- Witness the awe-inspiring beauty of nature's canvas, snow-capped peaks, and endless horizons.
- Discover the hidden treasures of Sost Valley, a sanctuary of serenity.
- Return to Karimabad, where the starry sky mirrors the splendor of the day.

Day 4: Hunza's Forts and Farewell
- Embark on a journey through history as you explore the local forts of Hunza.
- Each fort, a testament to resilience and the stories of a bygone era.
- Bid adieu to Hunza, the memories woven into the tapestry of your journey.
- Return to the embrace of Naran, where the beauty of the land welcomes you once again.

Day 5: Naran to Islamabad - A Journey Remembered
- Begin the journey back to Islamabad, hearts full of memories from Naran and Hunza.
- As you traverse the landscapes, reflect on the elegance of your 5-day journey.
- Arrive back in Islamabad, where the echoes of Naran and Hunza linger, a testament to an elegant getaway.

This 5-day expedition from Islamabad to Naran and Hunza is a symphony of elegance and adventure. From the cascading waterfalls of Naran to the majestic heights of Khunjerab Pass and the rich history of Hunza's forts, each day is a unique chapter in your journey. Your experience will forever resonate with the charm and splendor of these enchanting destinations.

Enjoy your trip! ❤️
We are ready to provide you with an amazing travel experience! Please send your Enquiry to us! get a quote now.