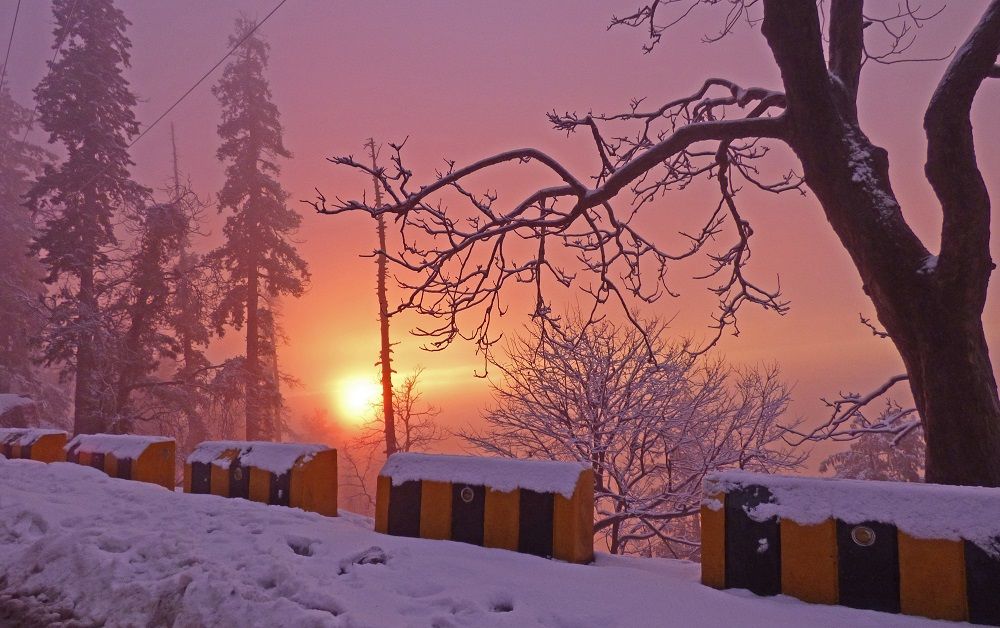 We provide the most amazing honeymoon tour packages from Islamabad to Murree Nathiagali in any time of the year. Our Trip packages from Islamabad to Murree Nathiagali include sightseeing of the best places to see in Murree and Nathiagali as well. In a 4-day, 3-night itinerary for a trip to Murree Nathiagali by road, starting from Islamabad, usually we suggest you do it with at least 2 nights stay in Nathiagali. Please note that road conditions and travel times may vary, so we offer the following plan accordingly.

Day 1: Islamabad to Murree
- Depart from Islamabad to Murree early in the morning.
- Arrive in Murree and check into a romantic hotel or resort.
- Explore Mall Road, hand in hand, and enjoy the scenic views of the hills and valleys.
- Visit Patriyata and take a chairlift ride for breathtaking panoramas.
- Have a cozy dinner at a local restaurant in Murree.
- Overnight stay in Murree.

Day 2: Murree to Nathiagali
- After breakfast, proceed to Nathiagali, another charming hill station.
- Arrive in Nathiagali and check into a beautiful hotel with stunning views.
- Take a leisurely stroll through the enchanting pine forests with your loved one.
- Visit Mukshpuri Hiking track for a breathtaking sunset view.
- Enjoy a cozy bonfire with your partner in the evening (subject to weather conditions).
- Savor a delicious dinner at the hotel and spend a romantic night in Nathiagali.

Day 3: Nathiagali Local Sightseeing
- After breakfast, head towards Nathiagali Pipeline Track, just a short drive away.
- Visit the track and take a romantic nature walk amidst the lush greenery.
- Explore the scenic hiking trails and spot various wildlife species.
- Have a picnic lunch in the park surrounded by the beauty of nature.
- Visit the nearby hill stations of Pipeline Track for more exploration and take the Nathiagali Chairlift that passes right above the snow capped trees.
- Return to Hotel for a romantic dinner in a restaurant in Nathiagali Bazar and spend the night.

Day 4: Nathiagali to Islamabad
- Enjoy a relaxed breakfast and some quality time together.
- Visit the Nathiagali Church, a colonial-era architectural gem.
- Explore the local markets for souvenirs and mementos of your trip.
- Depart from Nathiagali and head back to Islamabad, cherishing the memories of your honeymoon trip.
- Arrive in Islamabad by late afternoon.

Note: This itinerary is flexible and subject to change based on your preferences and the availability of accommodations and activities. It's always a good idea to check weather conditions and road accessibility before traveling to these hill stations. Make sure to pack warm clothing and comfortable footwear for outdoor activities.Don't forget to capture the special moments on your honeymoon with photographs.

Enjoy your trip! ❤️
We are ready to provide you with an amazing travel experience! Please send your Enquiry to us! get a quote now.