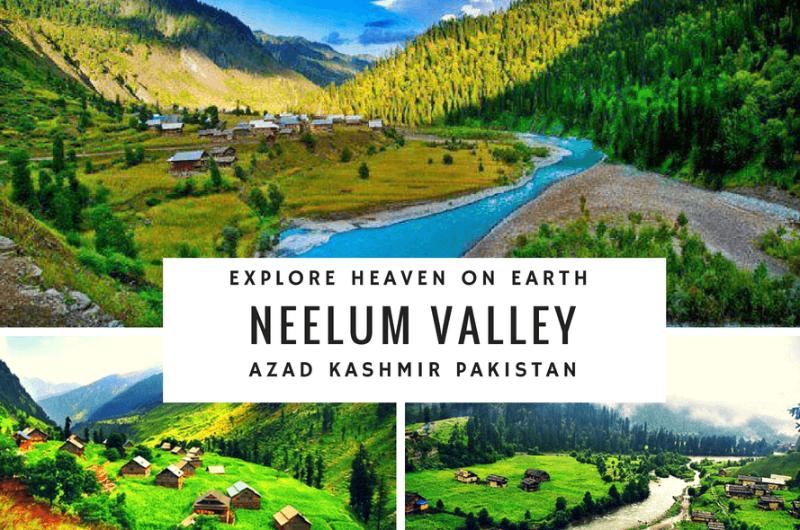 About 240 kilometers long the picturesque Neelum Valley is situated to the North & North East of Muzaffarabad. Running parallel to the Kaghan Valley, it is separated from it by snow covered peaks, some over 4000 meters above sea level. Excellent scenic beauty, panoramic view, towering hills on both sides of the noisy Neelum River, flourishing green forests, streams, high altitude lakes and attractive surroundings make the valley a dream come true.
The area is also ideal for mountain tourism. A part of Nanga Parbat Massif falls in this area which is dominated by "Sarwaali Peak" (6326 meters) the high mountain in Azad Kashmir.
Moreover like Kaghan Valley it is famous for fishing and angling activities in Neelum River and Jagran Nullah which are stocked with trout fish. A fair weather road opens the valley to tourists up to Kel, 165 kilometers from Muzaffarabad. Coaches ply daily on this route and accommodation facilities are also available at places of tourist attraction. Some of the places of tourist interest are, Noseri, Marbal, Chilhana, Kuttan, Salkhala, Keran, Baboon, Karka, Rati Gali, Patlian, Sharda, Kel , Arang Kel, Tao-butt.
We are ready to provide you with an amazing travel experience! Please send your Enquiry to us! get a quote now.