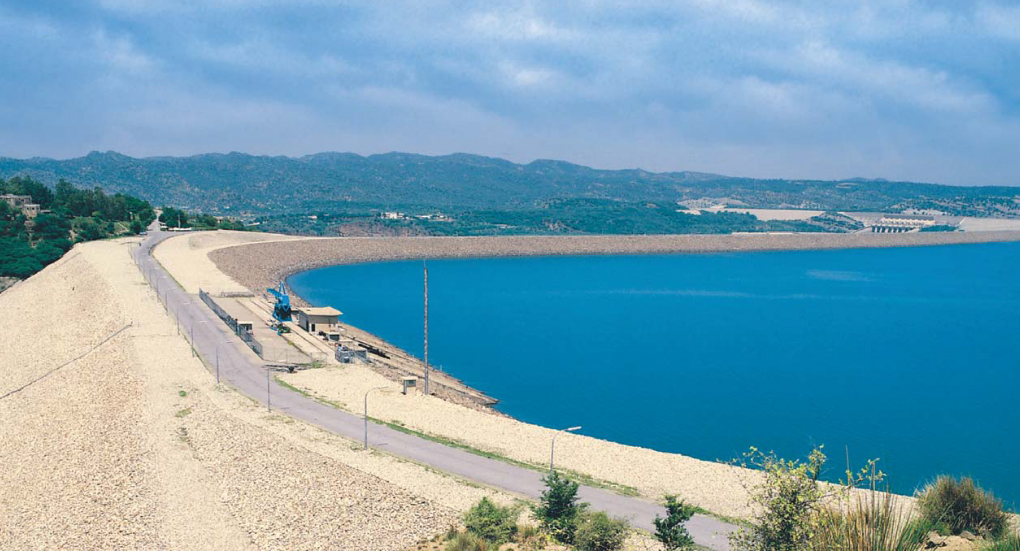 Mirpur is located at the extreme South of the State and is linked with Pakistan and the districts of Azad Kashmir through several routes. District Mirpur comprises party plain and party hilly areas. Its hot climate and other geographical conditions closely resemble to those of Jhelum and Gujrat, the adjoining districts of Pakistan.

Mangle is a small beautiful modern town. It is situated at a distance of 110Kms from Islamabad and is 15Kms short of Mirpur City. The construction of Mangia reservoir having perimeter of 100Kms and presence of Mangia and Ramkot Forset of Mughal period has turned this place into an attractive tourist spot. Mangia has special attraction for the tourists coming on short visits because of its proximity to Jhelum, Lahore and Rawalpindi/ Islamabad.

Discover the allure of Mirpur Azad Kashmir with our enticing trip package from Islamabad. Immerse yourself in the scenic beauty and rich history of this charming town. Explore ancient forts like Mangla Fort and Ramkot Fort, each telling tales of a bygone era. Engage in boating activities on the tranquil Mangla Dam, surrounded by breathtaking landscapes. Our thoughtfully curated trip package ensures you experience the best Mirpur has to offer. Book now for an unforgettable journey from Islamabad to Mirpur, where nature, history, and culture converge to create an enchanting escape. Here is a proposed itinerary for 3 days tour to Mirpur Azad Kashmir:

Day 1: Islamabad to Mirpur - Lake Serenity
- Depart from Islamabad, embarking on an exciting journey to Mirpur.
- Arrive in Mirpur, welcomed by its warm charm and scenic beauty.
- Engage in boating activities on the serene waters of Mangla Dam.
- Capture moments as the sun sets behind the mountains, painting the sky with hues of gold and orange.
- Check into a comfortable hotel in Mirpur for a restful night.

Day 2: Exploring Ancient Forts - A Glimpse of History
- Begin the day with a hearty breakfast before embarking on a historical exploration.
- Visit the impressive Mangla Fort, a symbol of the region's rich past and strategic importance.
- Continue your journey to the legendary Ramkot Fort, steeped in stories and overlooking the vast Mangla Reservoir.
- Immerse yourself in the fascinating tales that these ancient forts have to offer.
- Return to Mirpur in the evening, with memories of the day's historical treasures.

Day 3: Return to Islamabad with Local Sightseeing
- Depart from Mirpur after breakfast, bidding farewell to this charming town.
- Begin your journey back to Islamabad via the iconic GT road.
- Take advantage of the scenic drive by making stops at local landmarks along the way.
- Explore quaint villages, savor local cuisine, and capture snapshots of the picturesque landscapes.
- Arrive back in Islamabad, with hearts full of memories from your Mirpur Azad Kashmir adventure.

This 3-day itinerary to Mirpur Azad Kashmir offers a blend of history, natural beauty, and cultural experiences. From the tranquility of Mangla Dam to the echoes of ancient forts, your journey will be filled with captivating moments that paint a vivid picture of this enchanting region.

Enjoy your trip! ❤️
We are ready to provide you with an amazing travel experience! Please send your Enquiry to us! get a quote now.