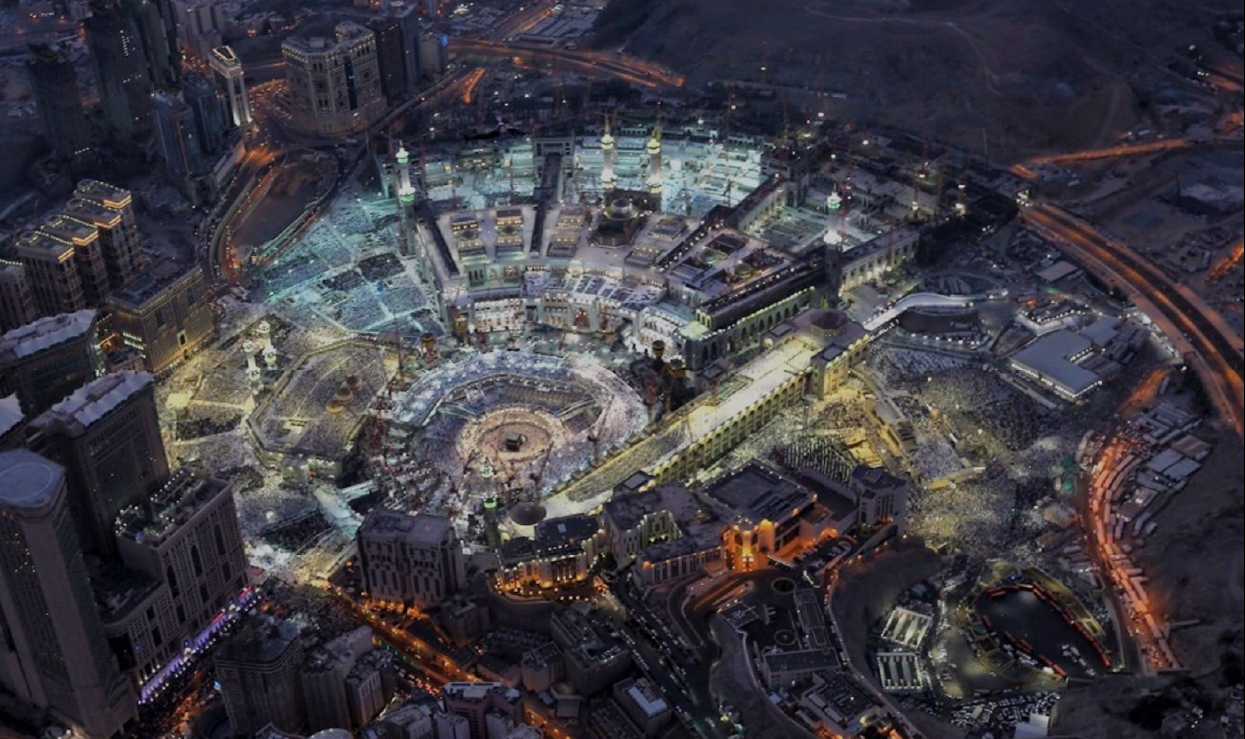 Experience the ultimate spiritual journey with our exclusive 14 days Umrah package.

Embark on a transformative pilgrimage with our meticulously crafted 14 days Umrah package that offers a unique blend of sacred experiences and comfortable accommodations. Over the course of 14 days, you will have the unparalleled opportunity to engage in the rituals of Umrah, including the Tawaf around the Kaaba and the Sa'i between Safa and Marwah. Our 14 days Umrah package is designed to provide you with ample time for personal reflection and devotion, allowing you to connect deeply with your faith in the holiest of cities. Throughout the 14 days Umrah package, our dedicated team will be there to ensure every aspect of your journey is seamless and spiritually enriching.

Don't miss this chance to embark on a truly transformative 14 days Umrah package that will leave an indelible mark on your heart and soul. Book your 14 days Umrah package today and set forth on a sacred odyssey of a lifetime. Here is a proposed itinerary for your 14 Days Umrah Package:

Day 1: Arrival in Jeddah - Welcoming Makkah
- Your spiritual journey begins as you arrive at Jeddah's King Abdulaziz International Airport.
- Receive a warm welcome and be transferred to the sacred city of Makkah.
- Settle into your accommodation and take in the profound atmosphere.

Day 2: Umrah - A Pilgrimage of Dedication
- Embark on the blessed journey of Umrah as you enter the state of Ihram.
- Complete the Tawaf around the Kaaba, your heart brimming with devotion.
- Perform the Sa'i between Safa and Marwah, following in the footsteps of Hagar's quest for water.

Day 3 - 4: Reflective Days in Makkah
- Embrace the tranquility of Makkah with two days for personal reflection and spiritual connection.
- Engage in prayers at the Masjid al-Haram, seeking spiritual elevation.
- Revisit the Kaaba, a symbol of unity and devotion for millions of believers.

Day 5: Journey to Madinah - City of the Prophet
- Leave Makkah and embark on a journey to the serene city of Madinah, where the Prophet's Mosque awaits.
- Arrive and settle into your lodging, embracing the serenity of this sacred city.

Day 6 - 10: Immerse in Madinah's Blessings
- Spend five days in the embrace of Madinah's spiritual ambiance.
- Offer your prayers at the Prophet's Mosque, where tranquility envelops your heart.
- Visit the Raudah, a piece of paradise on Earth, and seek the Prophet's intercession.
- Reflect at the historical sites of Quba Mosque and Qiblatain Mosque, connecting with the past.

Day 11: Return to Makkah - The Pull of the Kaaba
- Bid farewell to Madinah and return to the luminous city of Makkah.
- Reconnect with the Kaaba, the heart of your spiritual journey, as its magnetic pull draws you near.

Day 12: Meditative Moments in Makkah
- Engage in personal reflection and contemplation, soaking in the spiritual energy that envelops Makkah.
- Revisit the Masjid al-Haram, finding solace in its vastness and sacredness.

Day 13: Umrah and Serenity
- Engage in another transformative Umrah experience, renewing your commitment to faith.
- Spend a serene day in Makkah, your heart resonating with the echoes of Tawaf and Sa'i.

Day 14: Departure - Carrying the Blessings
- Your profound journey comes to an end as you depart from Jeddah.
- Carry the blessings and serenity of this pilgrimage back home, forever etched in your heart.

Please ensure that this itinerary aligns with the travel arrangements provided by your chosen Umrah package and adhere to any current guidelines or regulations set by relevant authorities.

Enjoy your Umrah! ❤️
We are ready to provide you with an amazing travel experience! Please send your Enquiry to us! get a quote now.