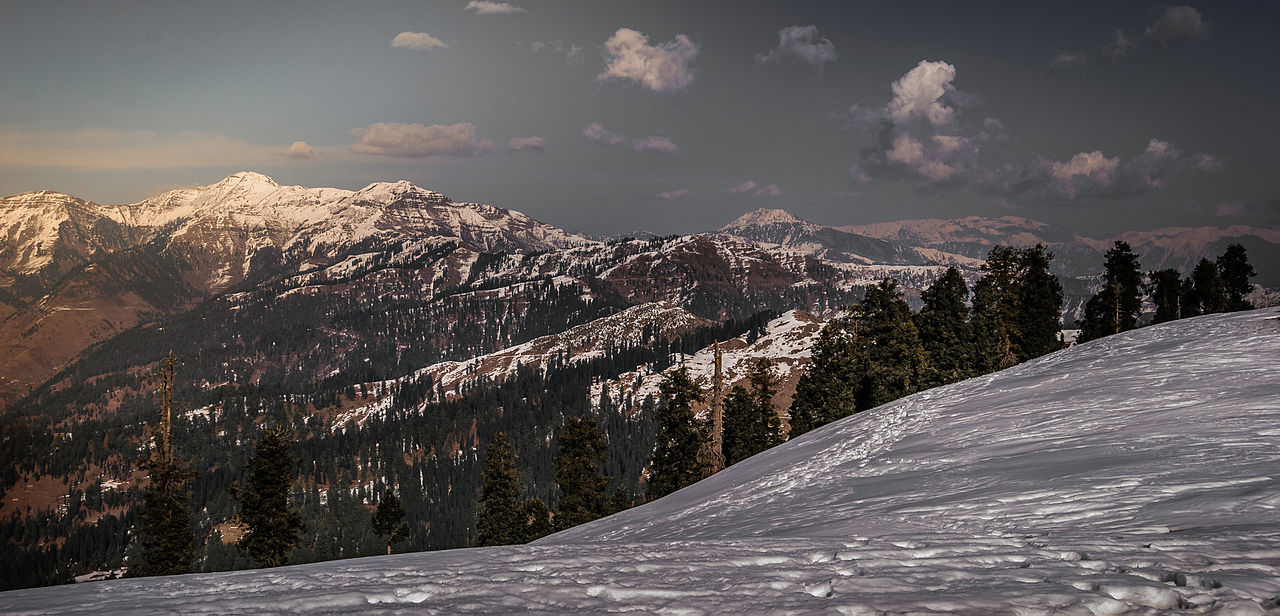 Discover the enchanting beauty of Toli Peer and Banjosa Lake, nestled in the heart of Azad Kashmir. Toli Peer, a serene hilltop getaway, offers panoramic vistas that take your breath away. With our Toli Peer and Banjosa Lake excursion, embark on a journey of tranquility and natural splendor. Explore Toli Peer's untouched landscapes, capturing Instagram-worthy moments against the backdrop of rolling hills. Then, let the calm waters of Banjosa Lake soothe your soul as you indulge in boating and lakeside strolls. Experience the magic of nature and create lasting memories with our Toli Peer and Banjosa Lake adventure. Book now for an unforgettable escape into the lap of nature.

While crossing Rawalakot, one should take a short trip to famous hilltop Tolipeer which is situated 30 kilometers away from Rawalakot at a 45 minutes drive from Rawalakot City. Tolipeer is the highest mountainous location in the northeastern region of Rawalakot and is the point of origin of three different mountain ridges i.e. Ganga Choti, Pir Chanasi, and Sarwali Peak. It is easily accessible as the weather remains cooler in summers and freezing cold in winters. Tolipeer is the main attraction for trekkers and mountaineers.

Banjosa, a small tourist village is 20 kilometers away from Rawalakot, AJK. It takes 3 hours and 30 minutes to reach Banjosa tourist spot via Rawalakot and is 130 kms away from Islamabad the capital. Banjosa is famous among tourists for its beautiful Banjosa Lake. The climatic conditions of Banjosa and its surroundings are cool in summer and colder in winters with minimum temperature drop by -5 °C. Banjosa Lake is surrounded by dense pine forests and mountains that makes its romantic and charming with rich biodiversity. Most used language in Banjosa is Pahari i.e. easily understandable by most of the people.

Here is a suggested itinerary for a Day Trip to Toli Peer and Banjosa Lake from Islamabad:

- Depart from Islamabad in the early morning, your adventure begins with anticipation.
- Drive towards Rawalakot, the "Pearl Valley" of Azad Kashmir, known for its picturesque landscapes.
- Reach Toli Peer, a serene hilltop offering panoramic views. Immerse in the tranquility and capture breathtaking photos.
- Enjoy a leisurely picnic lunch amidst nature's embrace, creating cherished memories with your companions.

Explore Rawalakot and Surrounding Region:
- Rawalakot, often called the "Pearl Valley," enchants with its lush greenery and pleasant climate.
- Visit Poonch River, a serene water body where you can relax by the riverside and enjoy the gentle flow of water.
- Discover the charming Toli Pir, a hilltop offering stunning vistas of the surrounding valleys and hills.
- Take a stroll through Banjosa Lake, an artificial reservoir surrounded by pine trees, perfect for boating and relaxation.
- Explore the colorful bazaars of Rawalakot, where you can shop for local handicrafts and souvenirs.
- Head towards Banjosa Lake, a tranquil oasis surrounded by pine-covered hills.
- Enjoy a boat ride on the crystal-clear waters of Banjosa Lake, creating memories against the backdrop of nature's beauty.
- Wander along the lakeside, hand in hand, and let the serenity of the surroundings envelop you.
- Return to Rawalakot, savoring the picturesque landscapes during your journey back.
- Explore the local markets, where you can find unique crafts, textiles, and traditional Kashmiri products.
- As the sun sets, depart for Islamabad with your heart full of the day's memories and the promise of returning.

Rawalakot and its surroundings offer a plethora of attractions to explore. From the peaceful Poonch River to the captivating Toli Pir, every corner exudes natural beauty and tranquility. The stunning Banjosa Lake invites you for boating and leisure, while the local markets allow you to immerse in the region's culture through its crafts and textiles. Whether you're seeking serenity, adventure, or a blend of both, Rawalakot promises an unforgettable experience for every traveler.

Enjoy your trip! ❤️
We are ready to provide you with an amazing travel experience! Please send your Enquiry to us! get a quote now.